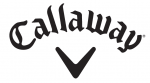 Distance golf balls are designed to maximize drive distance by producing a more energetic reaction to the driver during tee swings. Distance golf balls are usually 2-layer balls with dimple designs that cut through turbulent air for long drives. Golf balls made for long drives sometimes compromise feel and control in exchange for explosive drives and are usually less expensive than tour-style golf balls. If you want longer drives or have slower swing speeds distance balls will help improve your game.
Phone
Customer Service Hours
Mon-Fri: 8am-7pm CST
Saturday: 9am-5pm CST
Address
Discount Golf World
2828 Broadway St
Quincy, IL 62301
Email Sign Up!
Sign up for news and sale notices. Be the first to know!