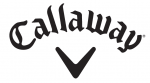 Mens golf gloves are used to provide extra grip when using golf clubs and to protect the golfer's hands against blisters and irritation. Leather golf gloves are the most popular because they're soft, durable and match the look and feel of golf shoes and golf bags.
Phone
Customer Service Hours
Mon-Fri: 8am-7pm CST
Saturday: 9am-5pm CST
Address
Discount Golf World
2828 Broadway St
Quincy, IL 62301
Email Sign Up!
Sign up for news and sale notices. Be the first to know!