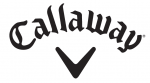 Callaway Golf Irons include two different lines of products including the X and Fusion Irons. The X includes exceptional touch and feel around the green , ideal balance of performance and forgiveness, Core Technologies and Innovative stainless steel design for every type of Golfer, deeper 360-degree undercut Channel maximizes perimeter weighting.

The Fusions use technology for superior weight shifting science that uses multi-ple materials in clubhead construction. The TPU system- sensert is an exclusive, chemically engineered material that reduces vibration at impact and produces a crisp, responsive sound and unmatched feel. The Unique Head Shape provides a clean, refined look and unprecedented performance, with the playability and confidence at address once reserved for oversize irons. The Patented Tunite Alloy Cradle at the heart is the patented Tunite alloy cradle. This Ultra-dense material allows the repositioning of an unheard of 77 perecent of clubheads.
Phone
Customer Service Hours
Mon-Fri: 8am-7pm CST
Saturday: 9am-5pm CST
Address
Discount Golf World
2828 Broadway St
Quincy, IL 62301
Email Sign Up!
Sign up for news and sale notices. Be the first to know!